Overview of Module 4
In this fourth module,you will learn how the change happens: from setting up your advocacy campaigning goals to mobilising community, to using the right tools and policy mechanisms. By the end of this module, you will:
Know what are the steps to make a change using advocacy and campaigning.
Increase your capacity to connect with people in the community in order to influence policy making and change public attitudes and behaviour.
Be aware of some civic-tech tools for campaigning and advocacy and an example of a good practice of an online campaign.
This module is clustered into five units. Learning activities during the module are split into videos, reading exercises and discussion tasks. In summary, Module 4 will be organised as follows: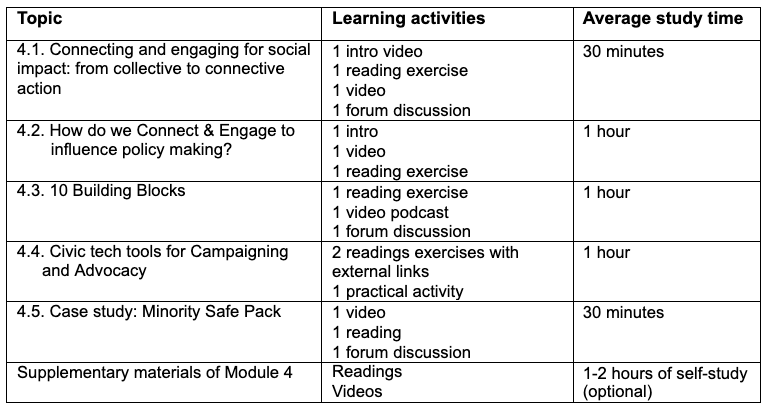 Last modified: Wednesday, 15 June 2022, 10:42 AM