Overview of Module 1
In this first module, you will learn some basic aspects of what is active civic engagement and the possibilities of civic-tech for participation. By the end of this module, you will be able to:
Gain an understanding of the concepts of civic engagement, digital civic engagement and civic tech.

Reflect on why digital civic education and being a digital active citizen is important and how it can foster democracy.

Get to know some examples and tools of civic-tech participatory practices.
This module is clustered into different topics. Learning activities during the module are split into videos, reading activities, discussion tasks, and a self-evaluation test. In summary, Module 1 will be organised as follows: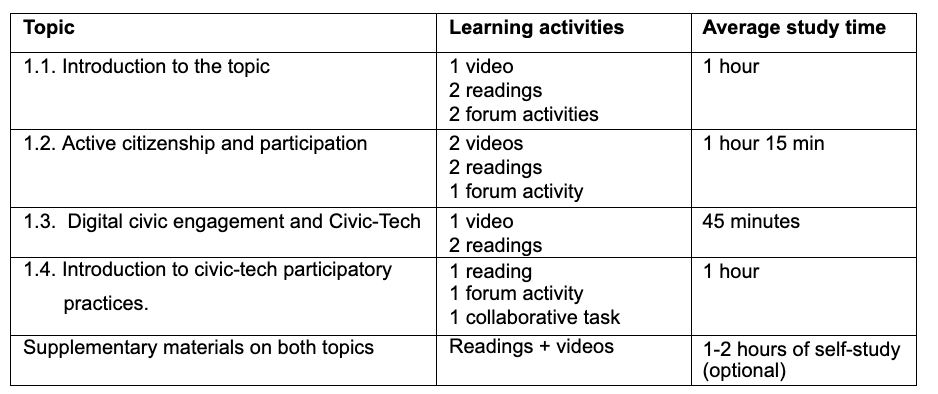 Overall study time module 1: 5 hours on average.
Last modified: Tuesday, 7 June 2022, 3:38 PM